Coline Duquet - from France to Falcons
Sunday, July 29 2018 @ 07:07 pm ACST
Contributed by: Tash Gunawardana
Views: 3,109

Coline Duquet is a Frenchwoman who has played women's footy for six years. Duquet's footy journey so far has been a decorated one.
"If I had to describe my footy journey in few words I'd say that it's like a love story: full of passion, emotions, and magical moments of pure happiness that I shared with beautiful human beings. But it also meant some difficult challenges and, sometimes, tricky situations (like when I had to choose a club in Melbourne)", Duquet said.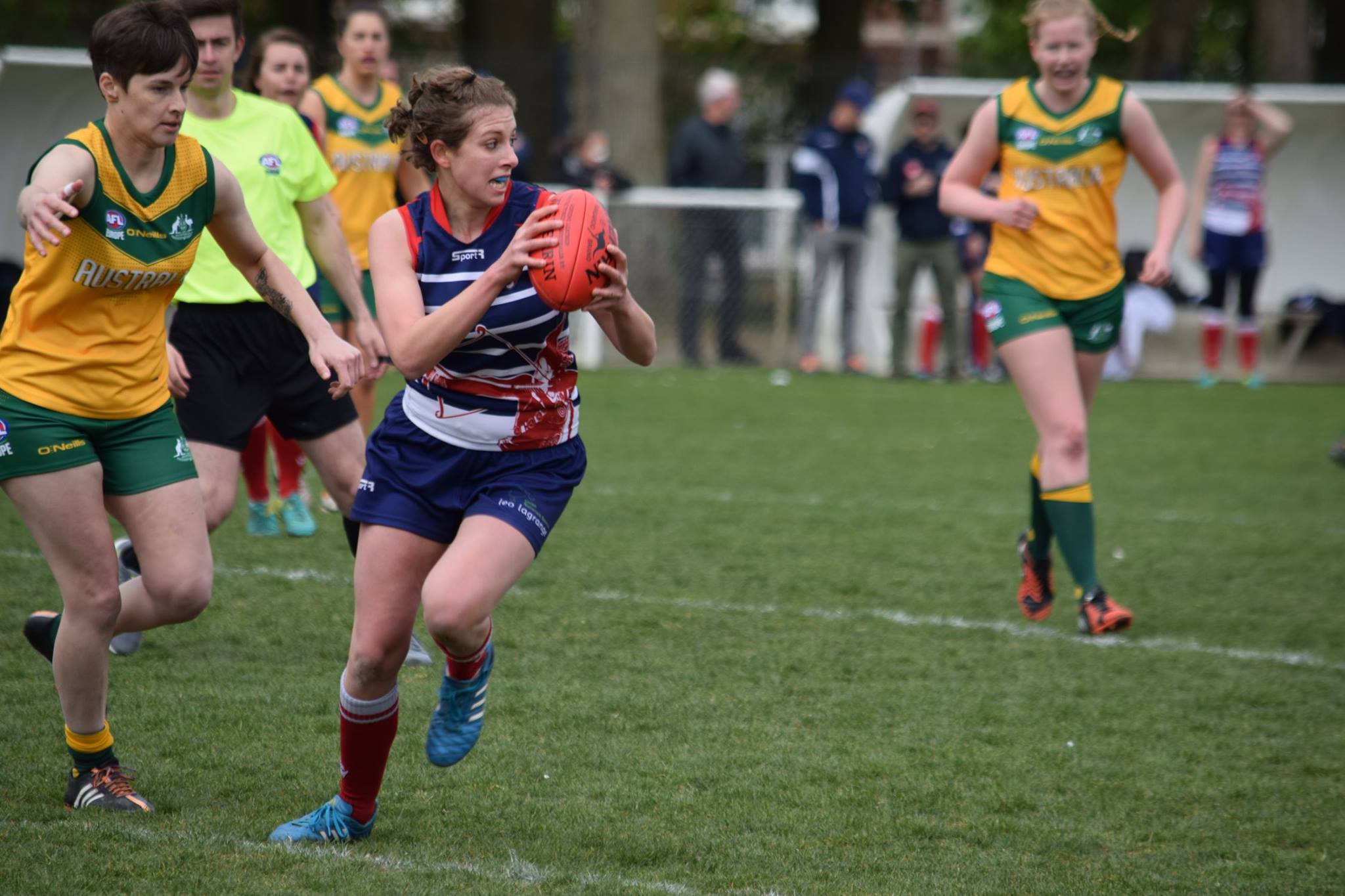 She has trained with VFLW teams Darebin and also Carlton and for two weeks. Duquet has trained with star AFLW players in Darcy Vescio, Brianna Davey, Melissa Hickey, Lauren Arnell and Aasta O'Connor.
 Credit: AFL Europe 
Duquet played for the European Crusaders at the AFL International Cup in 2017 (IC17) and in the same year she was selected in the World Team. "Of course, being named in the World Team made me very proud", she said. 
At the IC17, Duquet played in the back line. This was the first time ever she had played in this position. "I had a little bit of experience playing 18-a-side footy and we knew that the football was often going to be in our back 50", Duquet said.
It was difficult for Duquet and her teammates who played in the back line for the European Crusaders in the IC17. "I think I cried a little after every single game: the first four because it was hard to watch all those goals going through and the last one because we won and we finally scored our first goal in the tournament", Duquet said.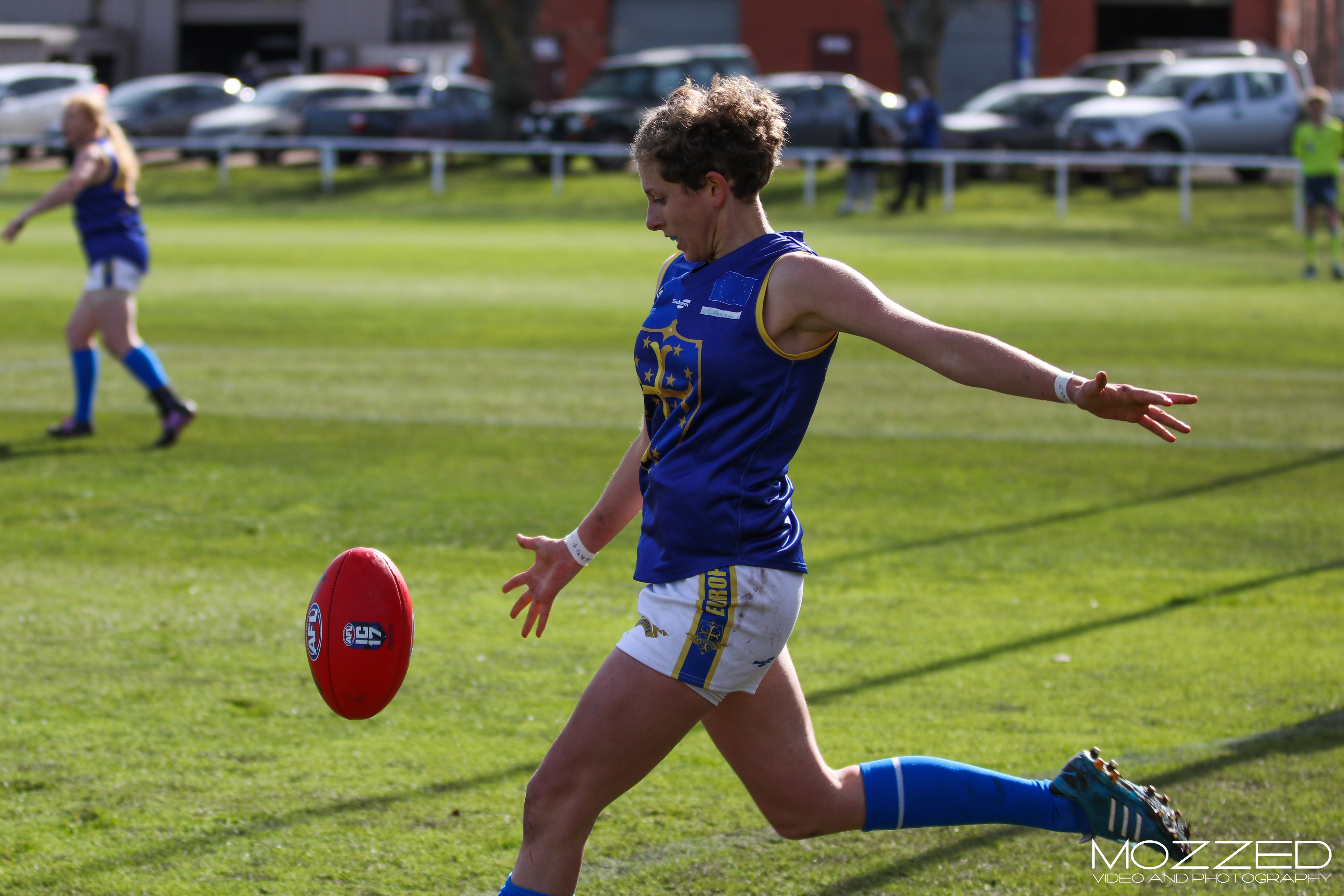 Credit: Mozzed Video and Photography
She only recently started playing with the Darebin Falcons in the VFLW. "Even though I only joined the club recently, my teammates make me feel fully part of the team and I am willing to give my best on the field for them", Duquet said.
Duquet is so thrilled to play for a great club in Darebin. "Darebin is a legendary club for women's footy and women's sport in general. You can see it in the club's rooms: the trophies, the premiership flags, the team photos", she said. "It's an honour to be part of it and to defend its colours on the field. I love the club's culture, its values and, in particular, its inclusiveness".
Duquet fell in love with footy as a whole not just women's footy, because it's a sport that both men and women can play. She fell in love with the game when she had her first training session at Coogee beach.
It's a sport that breaks down gender barriers that are still highly evident in many other sports. "For me, a sport has no gender. It makes even more sense in France: the training sessions (and even the matches sometimes) are mixed", she said. It's never an issue and everybody, male or female, is treated the same way".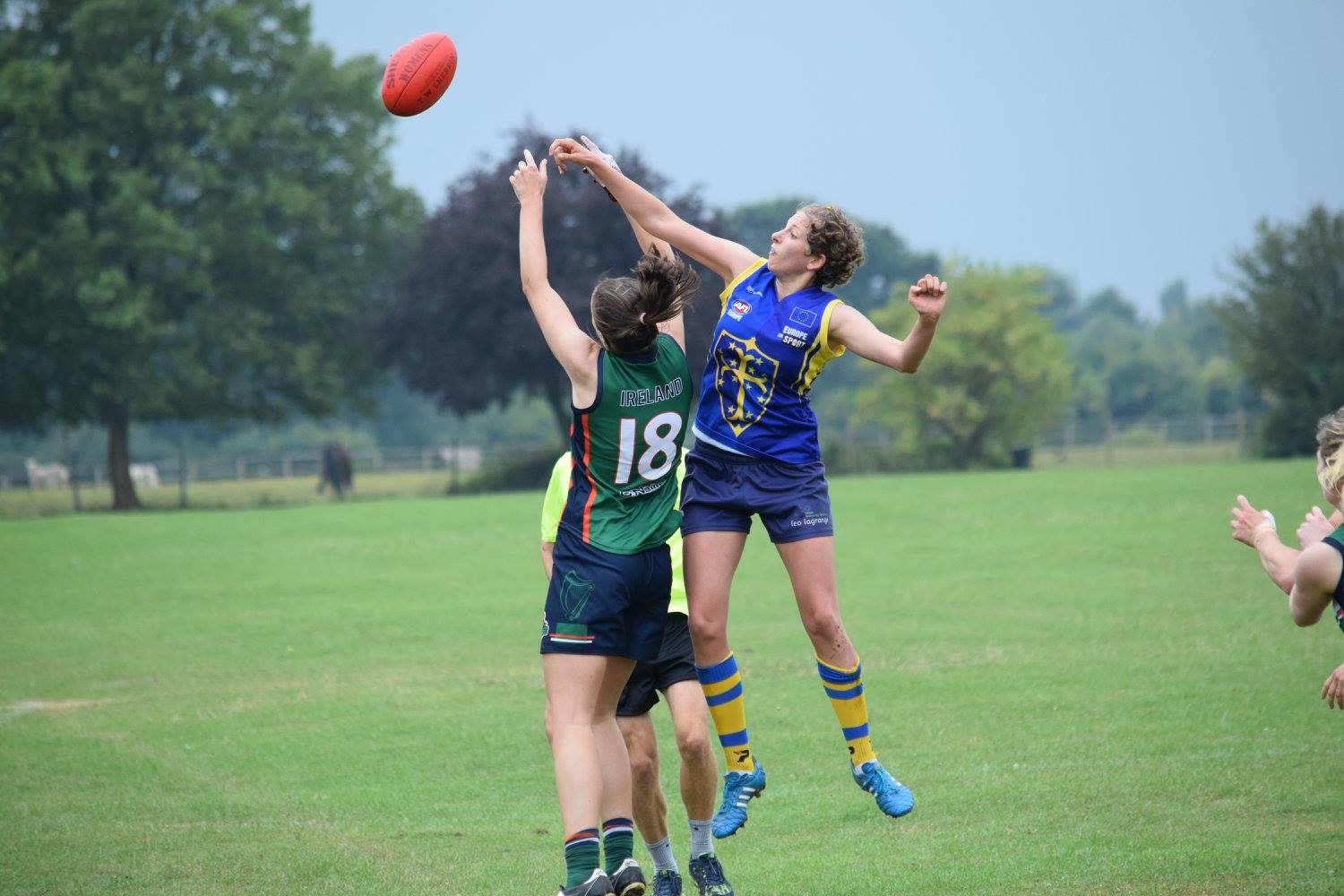 Credit: AFL Europe 
The aspect of footy that Duquet loves the most and she holds close to her heart is that it's more than a sport. "For me, it's also a kind of political act (and you know that Frenchies love politics): I am a proud gay woman, footy helped me to come out and I believe that it is/we are contributing to creating safer environments for anyone who needs it (and not only LGBTQs)".
Basketball was a sport that Duquet played before she started playing footy. "I grew up playing basketball (which I did for 12 years) and when I left my hometown to study in Strasbourg, I joined all the university teams I could: handball, basketball, rugby and soccer", Duquet said. "I have always loved team sports in particular because whether you win or lose, you are never alone".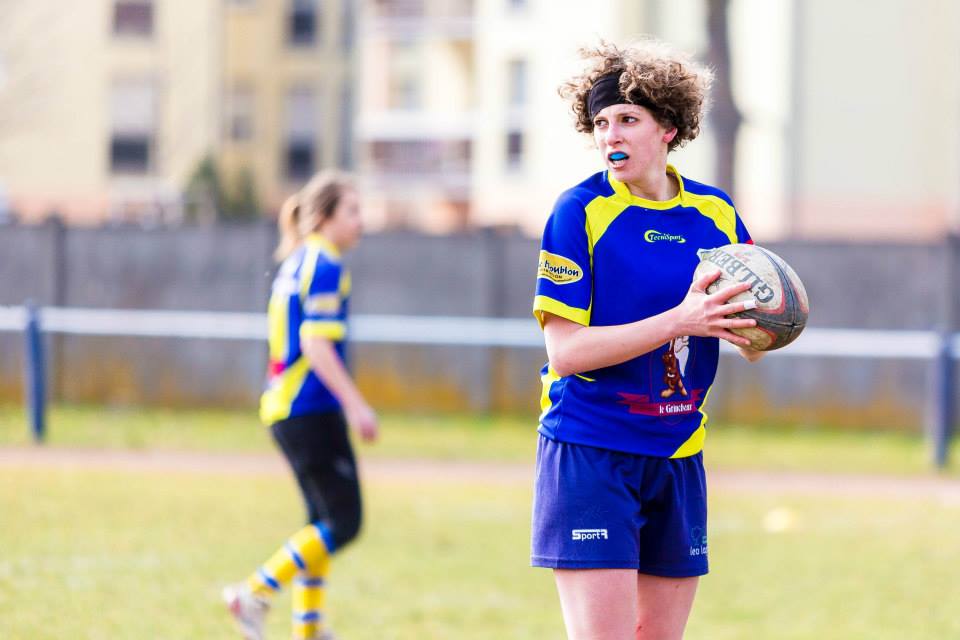 Credit: Photo Dalgo
Duquet's story shows us that our game of AFL is not only a sport that we love because of its competitiveness.
It's a game that has the power to help those who are minorities to feel safe and have a voice when there was none.