St. Kilda FC to undertake pre-season training in South Africa
Wednesday, September 29 2004 @ 02:03 am ACST
Contributed by: Matt Morris
Views: 5,727

The Melbourne-based St. Kilda Saints announced today that they will travel to Potchefstroom, South Africa, to undergo training at a high-performance facility in preparation for the 2005 AFL season.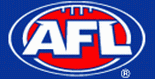 An article by Samantha Lane on the AFL website reports that the move follows the success of a similar training camp held in London prior to the commencement of the 2004 season. Players will undergo altitude training in a bid to seek a competitive advantage on their rivals and build team unity.
The United States was initially the planned location for the club's second group venture abroad, but the club has since had a change of heart. It is believed that Saints coach Grant Thomas is keen for his young playing list to have a foreign cultural experience as well as undergo concentrated training with various elite athletes.
During the November trip last year, St Kilda players trained with hurdling champion Colin Jackson, Olympic gold medallist and middle distance runner Sebastian Coe, world champion boxer Ritchie Woodhall and five-time world champion swimmer Mark Foster in London last year in what Thomas described as a 'defining' experience for his team.
The result was a scintillating start to the season, which saw the Saints win 10 games in a row and cement themselves at the top of the AFL ladder.
The South African camp will be held at Potchefstroom, a university town at 1500m altitude, where specialised sports training camps are run for athletes from a variety of sports from around the world.
The club is now organising the finer details of the South Africa trip, and it is hoped that they might take time out from their gruelling fitness work to help spead the word about Australian football to the South African locals. Northwest Province, the epicentre of Australian football in South Africa, is located close to the Saints' destination.