World youth squads announced
Wednesday, May 05 2010 @ 09:28 pm ACST
Contributed by: Brett Northey
Views: 4,427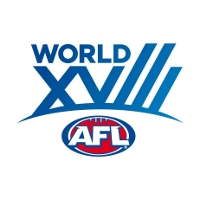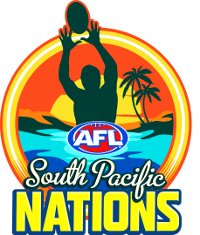 The World XVIII and South Pacific squads have been named for the June 2010 NAB AFL Under 16 championships in Australia. This is the first time international squads have been invited to compete and although the inaugural teams are likely to be in for a torrid time on the scoreboard, in coming years the concept should provide an excellent pathway to the AFL as well as an incentive for international leagues to promote youth.
The players named have been selected but have not necessarily confirmed their involvement, as it will be subject to players making the journey Down Under. The full lists are given below. Including the multi-cultural component, there are 21 countries represented.
The AFL's National Participation Manager, Josh Vanderloo, is particularly involved with the World side and explained that "The World XVIII selection process took place from January to April and considered in excess of 60 players either nominated from AFL International affiliates or local migrants that have lived in Australia for less than 5 years. The result is a squad of players selected that will represent such diverse nations as South Africa, United States, Sudan, Canada, England and Ireland to name just a few. There are still 4 places available in the World XVIII squad which will be filled over the next month".
AFL Asia Pacific Manager Andrew Cadzow explained that the South Pacific squad will be reduced further in the lead up to the tournament. "The initial South Pacific Squad was selected after the 2009 Oceania Championships (held in Fiji) and included 52 players. Through consultation with key stakeholders across all Pacific nations, the squad has been trimmed to 33 (including possible emergencies) with further cuts required given that only 25 players can be part of the final team.
A full media launch will occur around Round 10 of the AFL season.
World XVIII
South Pacific
First
Surname
Country
First
Surname
Country
Andrew
Roosdahl
Canada
Ben
Gela
PNG
Clayton
Lund
Canada
Clyde
Pulah
PNG
Jonathon
Elliot
Canada
Lawrie
Logo
PNG
Riyad
Karacic
Canada
Junior
John
PNG
Lewis
Brackstone
England
Larry
Nao
PNG
Mathias
Biron
Denmark
Greg
Aki
PNG
Tumi
Mollele
South Africa
Slim
Collins
PNG
Sporo
Dlamini
South Africa
Wingti
Pena
PNG
Prince
Nematswerani
South Africa
Brodie
Cleave
NZ
Snera
Boki
South Africa
Liam
Ackland
NZ
Alex
McPhee
USA
Vandyn
Hartman
NZ
Chris
Franzen
USA
Samiuela
Tuitupou
NZ
Sean
O'Kennedy
Ireland
Rhys
Panui-Leith
NZ
Chenghao
Zhong
China
Peni
Mahini
Tonga
Jensen
Tremaine
Maori
Kafoa
Tuaefe
Tonga
Komang
Pasek Sujaya
Balinese/Indo
Simote
Taunga
Tonga
Mella
Opiew
Sudan
Taniela
Kilioni
Tonga
Mohammed
El Ebrahimi
Iraq
loela
Luaai
Samoa
Kane
Clarke
Lebanese
Aviata
Siuta
Samoa
Immanuel
Irra
Uganda
Tomwell
Raidinen
Nauru
Garang
Lual
Sudan
Yoshi
Harris
Nauru
John
Cubahiro
West Africa
Donatello
Moses
Nauru
Tour
Miar
Sudan
Rueben
Olsson
Nauru
Joseph
Lo Buluk
Sudan
Dylan
Wolfgramm
Fiji
Peter
Ajang
Kenya
Soloman
Loki
Fiji
Reuben
Riak
Sudan
Freddy
Una-Felix
Solomon Islands
Emergencies:
David
Fusitu'a
NZ
Eddie
Tongan
PNG
Lokeri
Gavet
NZ
Ben
Fisher
NZ
Richard
Taliu
Samoa
Buddy
Detageowa
Nauru
Wilson
Kacivi
Fiji