Wednesday, September 21 2022 @ 02:00 pm ACST
Contributed by: Wesley Hull
Views: 7,940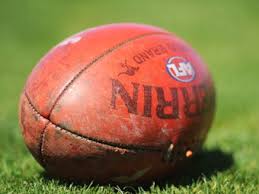 In due course, the Hawthorn Football Club will answer to racism claims which are both disturbing and if true, indefensible. Time will tell. However, almost a year ago I wrote this article on racism in footy and it barely raised an eyebrow. I float it again in the hope that people can have another look at the whole concept of racism, not just in footy but in wider social and human circles.
The past couple of weeks have seen racial slurs through social media against high profile AFL players. The latest target has been Port Adelaide's Aliir Aliir. Before that, St Kilda's Brad Hill and Richmond's new recruit, Matthew Parker. This is just a week on from St Kilda's Paddy Ryder being trolled in a similar manner. Hawk 400-gamer, Shaun Burgoyne has led a chorus of condemnation, and the brilliant documentary from former Essendon star, Nathan Lovett-Murray called The Ripple Effect hammers home the toll of racism on indigenous people everywhere.
The AFL recently released their media response to the surge in racist actions against footballers. The extended letter, which condemns racial vilification in all forms, contains the following:
"The AFL strongly condemns racial vilification in the football community including our players, staff, and their families, across all levels of our game."
"The recent incidents are harmful. Acts of racism can trigger trauma and seriously impact the mental health of the individuals, families and communities involved. Racist actions and behaviours are inexcusable."