Monday, December 24 2018 @ 11:32 am ACDT
Contributed by: Wesley Hull
Views: 5,633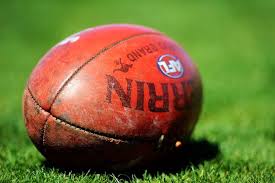 The young girl positioned herself behind the goalposts as usual. She did this at every training session to watch her brothers. On the field the coach barked orders and the players continued another set of sprints, sweat pouring from their brows, but knowing this was the last training session before the Christmas break.
Hannah watched the players. She watched them complete their handpassing drills every training night. She watched the kicking drills. She watched the tackling, the marking, everything. Tonight a tear ran down her cheek when she wished that maybe Santa might one day grant her the chance to play her favourite game. Maybe this Christmas?
As she sat watching, her cheeks still red from her gentle weeping, the coach turned around and faced her. Hannah was unsure why or what had happened. Maybe something was going on behind her. But the coach started motioning for her to come out onto the field.