Tuesday, November 19 2019 @ 02:14 pm ACDT
Contributed by: Wesley Hull
Views: 3,072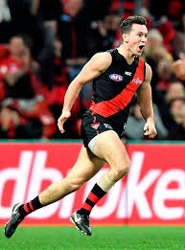 With Essendon's Conor McKenna playing in a game of Gaelic Football when home in Ireland recently, the spotlight has turned to the question of whether or not Irish footballers playing with AFL clubs in Australia be allowed to play for their local clubs/leagues in Gaelic Football matches when they return home, usually in off-seasons.
When reading the media stories and associated fan comments, there is something of a polarisation in opinion. One camp is firmly in the "too big a risk of injury", and therefore cannot be allowed. The other camp sits largely along the lines of a trip to Ireland is a player's private time and they are entitled to risk injury.
The clear third option is that the issue isn't risk of injury, it is the fact that a simple enquiry to their club to advise or discuss the matter may have made a big difference.