Wednesday, February 12 2020 @ 03:04 pm ACDT
Contributed by: Wesley Hull
Views: 1,553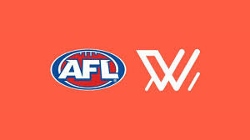 I can just imagine a few disgruntled people, possibly blokes, sitting around waiting for the world to evolve into its current form. "Oh, come on. I want rivers and mountains NOW!" No matter how impatient those souls may be, nature would take its sweet time and evolve.
Descendants of those disgruntled few might be the ones currently trolling happily about the perceived (by them) shortfalls of the women's game of footy. Highlighted by the AFLW, but seen across all levels of women's and girl's footy, some men just don't get it.
Evolution.
Since the first recorded games of Australian Football from 1858 onwards the game was all about evolution and development. It was not until 1867 that the highest tally of goals in a match would see a winner. By 1897, the start of the VFL, teams were capable of recording 100 point scores. However, only twice did teams kick more than 100 points in that season – Melbourne in Round 5 and Geelong in Round 7.