2011 AFL Women's National Championships Final Results
Saturday, June 11 2011 @ 11:06 pm ACST
Contributed by: Tobietta Rhyman
Views: 3,769


The 2011 Women's Nationals have completed, with Victoria too strong as expected in Division One. NSW were pushed harder by ACT but took home Division Two. All the competing teams then converged on AAMI Stadium where they did a lap of honour at half time of the Adelaide versus West Coast AFL match.
Victoria won Division One
Victoria 16.5 (101) defeated Western Australia 3.1 (19)
New South Wales won Division Two
New South Wales 7.10 (52) defeated ACT 6.3 (39)
Congratulations to still undefeated Victoria and to up and coming New South Wales! And here are some pictures of the girls in action from over the whole event...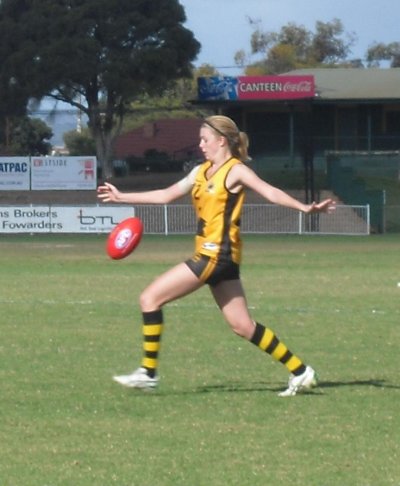 WA kicking player in classic drop punt action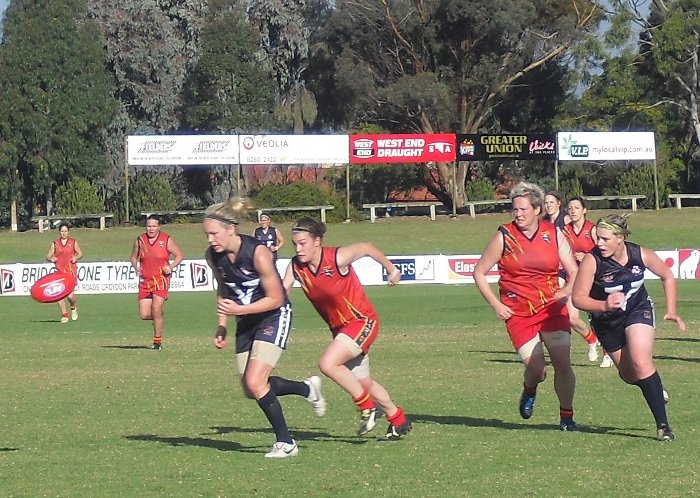 Victoria and SA go at it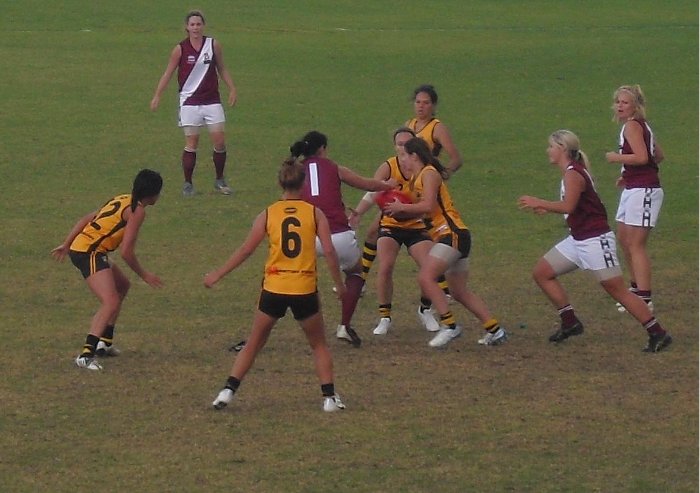 WA versus Queensland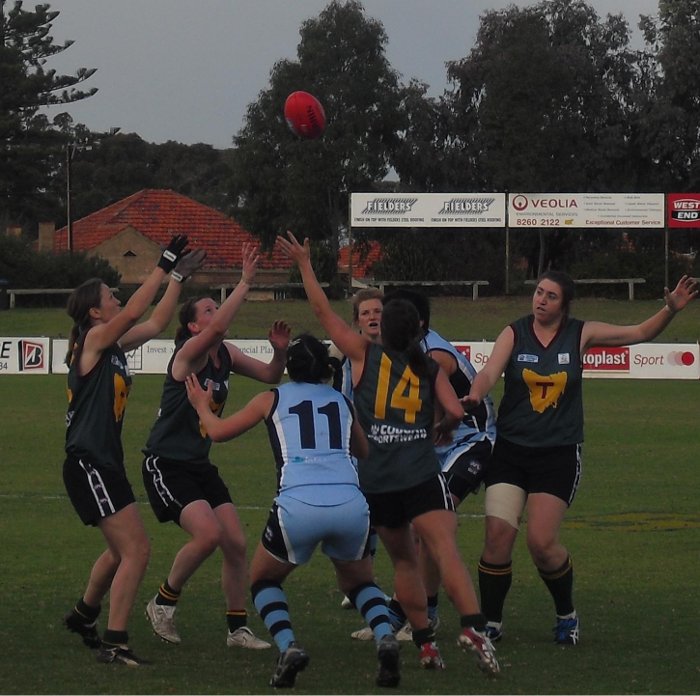 NSW versus first time at the Nationals Tasmania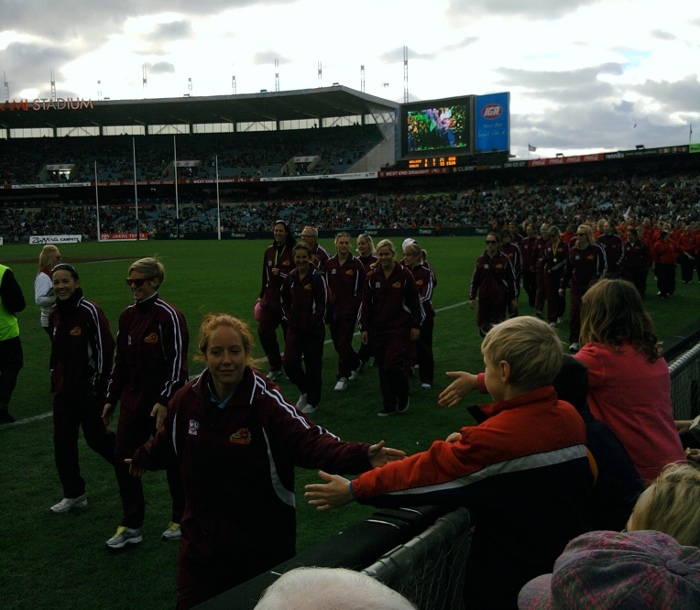 Queensland players on a lap of AAMI Stadium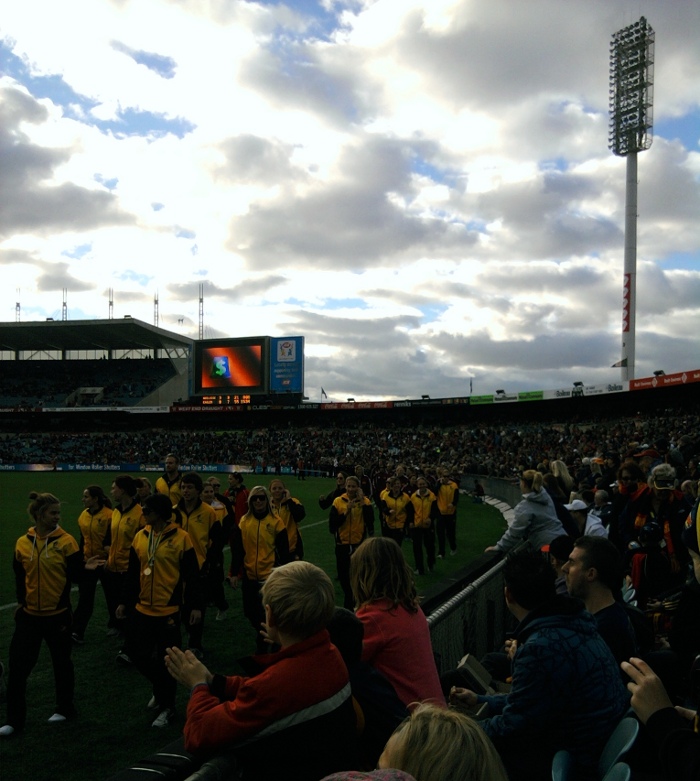 WA players on a lap of AAMI Stadium