AFL Launches Multicultural Week
Thursday, July 14 2011 @ 08:57 am ACST
Contributed by: Tobietta Rhyman
Views: 3,024


This week is the AFL's Multicultural Week, acknowledging and celebrating our game's cultural diversity. On Tuesday, Multicultural Week was officially launched at North Melbourne's Aegis Park, where a clinic was held for children and youths from multicultural backgrounds.
Out on the oval, chatting with the older players and taking photos with the kids were AFL player representatives Drew Petrie and Majak Daw of North Melbourne, Western Bulldogs' Tom Liberatore and Collingwood's Harry O'Brien. Also present were the Minister for Multicultural Affairs and Citizenship, Hon. Nicholas Kotsiras (MP), North Melbourne Football Club Chief Executive Eugene Arocca and AFL Community Engagement Manager Jason Mifsud.
Speaking at the launch meeting, Hon. Nicholas Kotsiras talked about celebrating the way Australian Football can bring together people from all backgrounds. "We acknowledge that Victoria provides the template for multicultural success in Australia, so we respect and pay tribute to the AFL's achievements in this field. "The AFL commitment to multiculturalism is a year-round effort, a dedicated Multicultural Round offers some fantastic opportunities to raise and promote multicultural issues and initiatives. I urge you to make the most of them."
Eugene Arocca highlighted the work North Melbourne Football Club was doing to engage diverse communities and acknowledged the importance of celebrating Multicultural Round. "We are proud of the work we do through The Huddle to engage members of diverse and emerging communities. Australian Football is a powerful tool for building social cohesion and Multicultural Round is a great opportunity to extend and promote that work."
And capping it off, Jason Mifsud highlighted the importance that the game responded to, and reflected Australia's modern demographics. "AFL Multicultural Round gives us a terrific platform to celebrate the role multicultural communities have played in the game over the last 150 years and importantly to encourage new communities to enjoy our game as supporters, players or administrators in the future.
"Australian football has the extraordinary power to bring people together regardless of their background and we respect this position enormously. The AFL will increase its investment in multicultural programs and will continue to take a leadership position, providing opportunities and ensuring our game is inclusive and accessible to everyone."
But the opportunity was not missed to mingle with the players and ask some of the stars of tomorrow about their involvement in the game. I talked with one group of youths who told me they were Australian born Somalians. When asked about how they got into AFL, the boys replied, "We used to play soccer. Soccer got a bit boring, so we thought we'd give football a go. We really like it now!"
Currently they are playing in Melbourne's Essendon District Football League with Coburg West. With teams located around Melbourne's culturally diverse northern suburbs, many of the EDFL teams have a high ethnic diversity.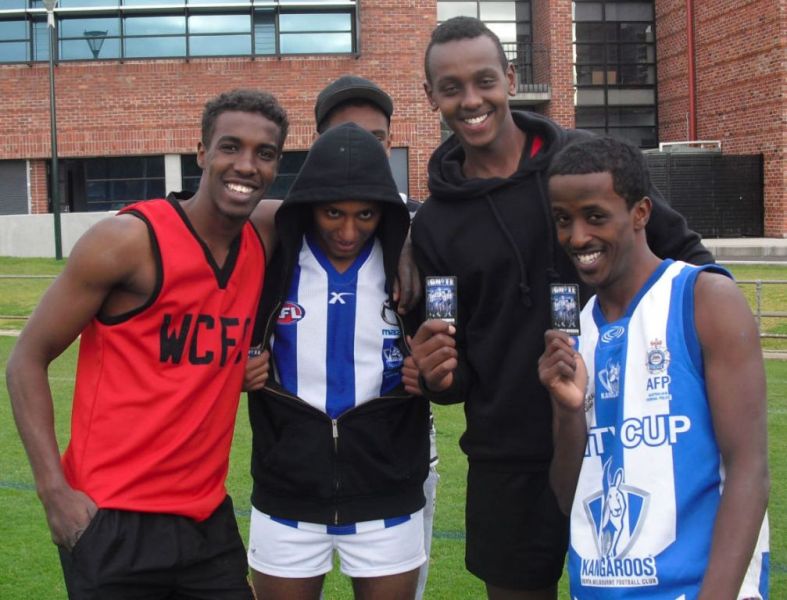 Neither was the opportunity missed by Collingwood's Harry O'Brian, who seemed happy to pose for photos and answer questions.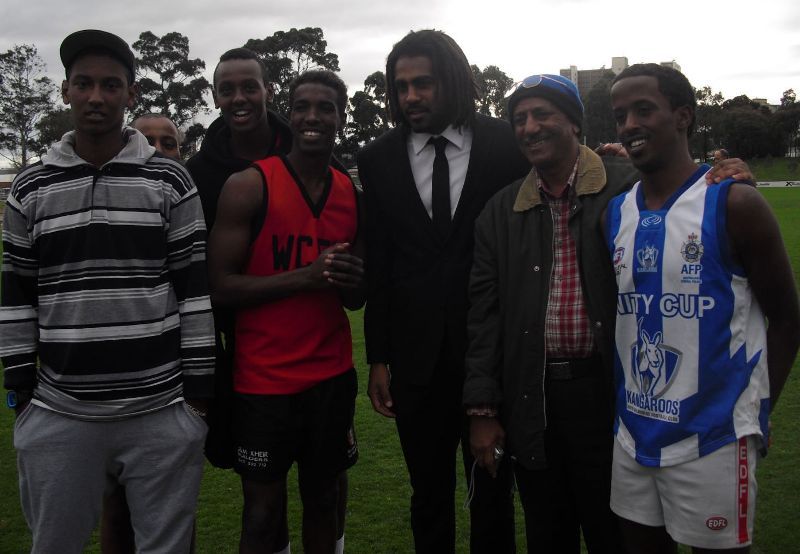 Since it's inception in 2005, the AFL's Multicultural Program has ensured that more than 50,000 people from migrant families have experienced AFL games and come into contact with their own local football communities. The AFL's Multicultural Schools Program has been implemented in more than 300 schools and ten Multicultural Development Officers are employed by the AFL and based at clubs.
Some other photos from the day.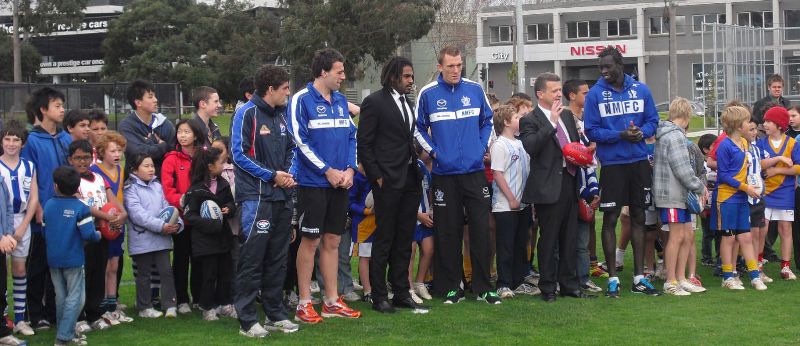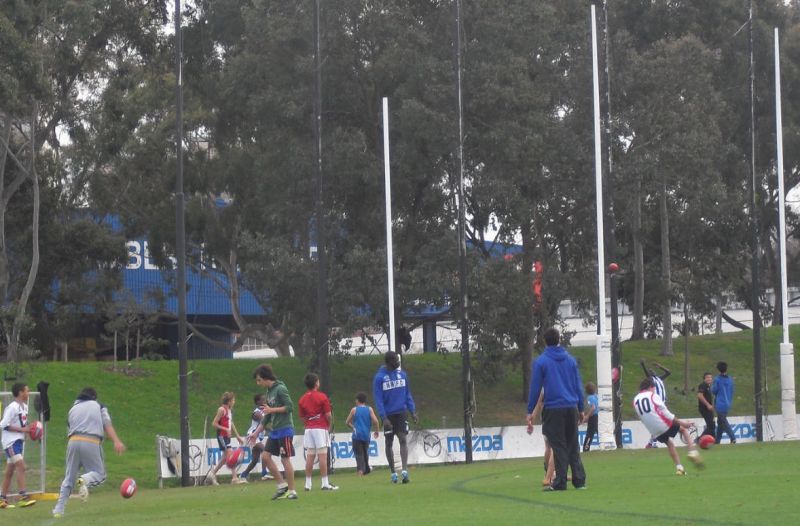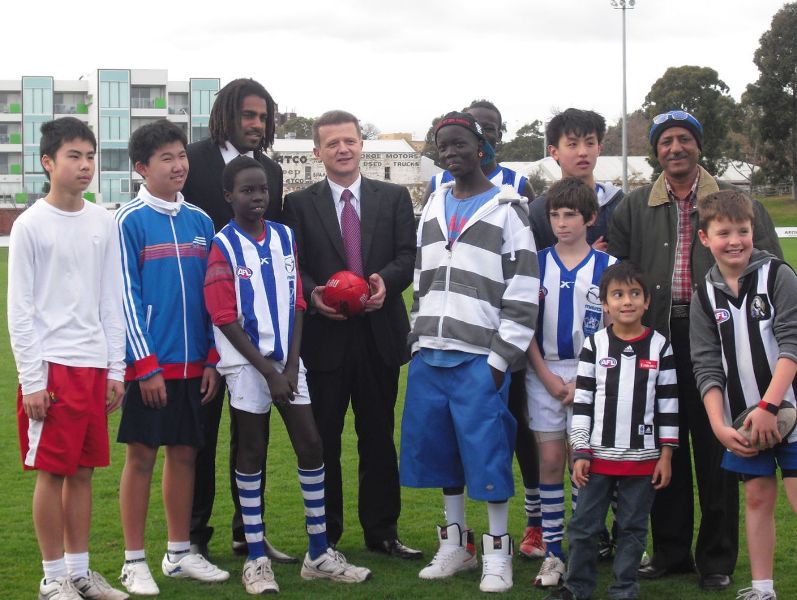 Video of the launch can be found here.