AFL players band together to oppose racism
Tuesday, August 09 2011 @ 07:47 am ACST
Contributed by: Troy Thompson
Views: 2,756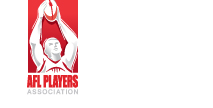 Press release from the AFL Players Association
AFL Players have come together to send a strong message to fans and the broader community that racism – on or off the field – is unacceptable.
With the message, Our team is made up of many colours. Wear them with pride, not prejudice, the campaign encourages footy fans to celebrate and respect the diversity of people playing football at all levels.
The campaign features players from a diverse range of backgrounds, including Matthew Stokes, James Frawley, Aaron Davey, Setanta O'hAilpin, Nathan Grima, Raphael Clarke and Shaun Burgoyne.
The development of the campaign, being run jointly with the AFL Players' Association and the Herald Sun, followed a number of incidents this season where players were allegedly racially abused by spectators.
Cats forward Matthew Stokes said the campaign was conceived and driven by players who wanted to make it clear to everyone, whether supporting elite football or their local side, that racism is unacceptable.
"There's a big difference between barracking hard for your team and hurling racist abuse from over the fence. This kind of behaviour is totally unacceptable and will not be tolerated," said Stokes.
"Footy is made up of people from varying cultural backgrounds. Let's celebrate this diversity and keep our great game free of prejudice for all to enjoy. There is no room for racism on or off the field."
AFL Players' Association Indigenous and Multicultural Manager, Nadia Taib, said the players were in a unique position to take this leadership role.
"They have a long history in changing people's attitudes – Michael Long and Nicky Winmar come to mind – to ensure vilification no longer exists out on the ground, and players again are determined to see it eradicated from football," Taib said.
The campaign will see ads run in the Herald Sun and online. Campaign posters are also being produced to be displayed at football and other sporting venues.
AFL Players' Association CEO Matt Finnis said that the entire football community had come a long way in recent decades, but there was still work to do. He said he was heartened by how many players had agreed to participate in the campaign.
"All stakeholders – including players on the field – must also be committed to this message and this campaign demonstrates that commitment," Finnis said.