Matthews departs international footy
Tuesday, November 22 2011 @ 09:57 pm ACDT
Contributed by: Brett Northey
Views: 3,279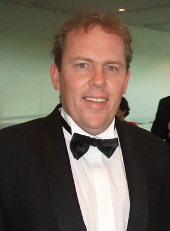 Over the last 7 years Australian football's international growth has prospered from the active support of the AFL Game Development department overseen by David Matthews, with his title ultimately expanding to be General Manager of National and International Development. Matthews has been genuinely enthusiastic about supporting the game beyond Australia and at the same time built an excellent reputation within the AFL.
Unfortunately Matthews has now moved on. The AFL has made a huge investment in the new club GWS Giants and the sudden departure of their CEO was far from optimal, so the AFL posted Matthews to act in the role. It has now been confirmed that he will move into that position for at least 12 months.
The loss for the international movement is lessened due to Game Development now featuring a dedicated international manager in Tony Woods, but it remains important that the top position be filled with someone keen to continue Matthews' good work. We'll watch with interest to see who wins the job.
In the meantime many thanks to David Matthews for all his great work including his openness to interviews with this website and we wish him good luck in the new role. And it will be very interesting to see if the GWS Giants embrace international development given its coach Kevin Sheedy is the most enthusiastic coach on this front and now they have the most internationally aware CEO. Perhaps international football's loss will be international football's gain.
From a GWS Giants press release:
David Matthews joined the AFL in 1998 after previously working with the Geelong Football League and the Victorian Country Football League. He was AFL Auskick and Participation Manager for five years before being appointed to the AFL Executive as General Manager of Game Development in 2004.

In 2010, he was appointed as AFL General Manager, National and International Development, based in Sydney and played a leading role in the early stages of the GIANTS' development, including the signing of Kevin Sheedy as senior coach, the recruitment of Queensland and Australian rugby league representative Israel Folau and the appointment of Graeme Allan as General Manager of Football Operations.

Mr Matthews' appointment is effective immediately and will be for an initial period of 12 months.