Baulkham Hills Hawks' generosity reaches across the world
Tuesday, June 24 2014 @ 10:29 pm ACST
Contributed by: Wesley Hull
Views: 3,165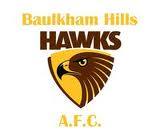 Gab Donnelly has spent a fair bit of time recently lurking around her local post office with large parcels. In her role as treasurer with the Baulkham Hills Hawks juniors in the north west suburbs of Sydney, Gab has been answering the call of their Cairns based "brothers" and sending footy boots and jumpers to all parts of the world to help kids and youth to keep playing our game.
The most recent example is the sending of some club jumpers to the Bodibe club, a city 250 kilometres west of Johannesburg in South Africa. This follows on from their extraordinary gesture of donating a set of 20 jumpers to the Salamanda Port Powers team in Lae, Papua New Guinea, and another donation of a jumper to the North Delta junior club in Vancouver, Canada. They also sent a small set of jumpers to the Pyramid Power club in Cairns to help promote the Brother Clubs Project.
At this rate the club may run out of jumpers before long. But not heart.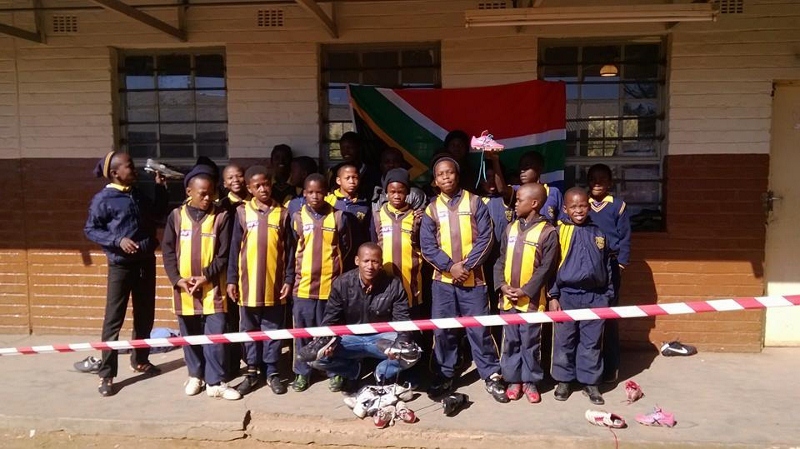 A recent World Footy News story looked at the troubles facing the Bodibe club, ten years after having had a donation of jumpers from the Hampton Park Rovers club in Melbourne. The Pyramid Power Brother Clubs Project undertook to do what they could to get equipment over to Bodibe to reignite the game. The first club to answer the call was the Baulkham Hills Hawks. They organised a drive to get footy boots donated and sent these along with a small set of jumpers to Bodibe.
On arrival, the Bodibe team, led by club stalwart Joubert Motone, donned the jumpers and hit the field again. The sight of seeing these running around kicking an Aussie Rules footy again was quite emotional. Gab Donnelly, on seeing the photos said "it brings a smile to my face and a tear to my eye." 
Gab explained that "at Baulkham Hill Hawks AFC we are strong believers in community - and through the Brother Club program, our community has grown larger. We are very proud to help where we can and being able to send boots and jerseys to Bodibe seems like a small thing - but is immensely satisfying to see the benefit to the players in Bodibe." 
"Australian Rules football brings the world closer together - and the Pyramid Power guys, as facilitators of the Brother Club program should be super proud! Great effort!  Our Baulko jerseys are now in Lae (Papua New Guinea), Cairns (North Queensland), North Delta (Canada) and Bodibe (South Africa).... not bad for a junior club from north-west Sydney."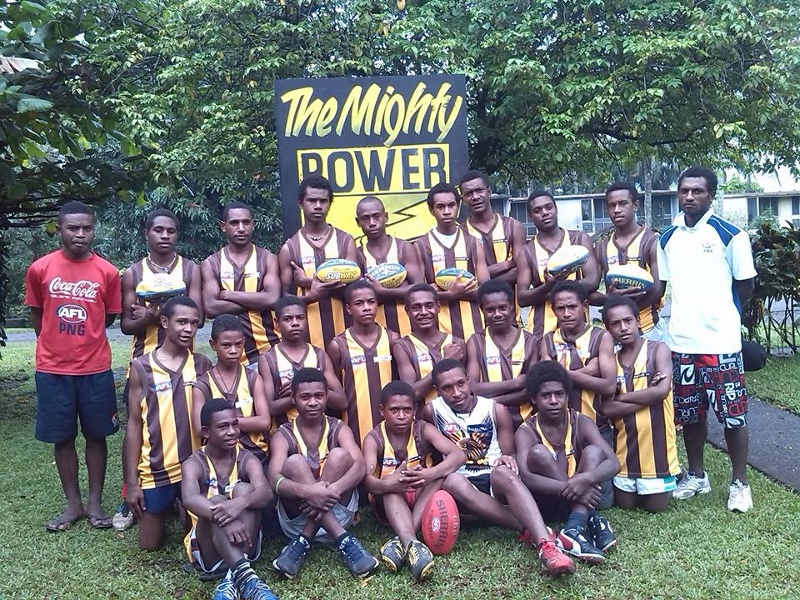 "I just used Facebook to reach the club to get boots and other donations - and the local paper got behind us too (not that it did anything but gain good publicity for the club). It didn't take much work really."
Joubert was also grateful, saying "they [the team] are very happy. God bless you and I wish that one day we can come there to play some games at your team. The time i got home I found the parcel slip at home then the following day I went to post office. I went home with them [the parcels] and opened them. I found boots and jumpers i was very happy. Even my mom was very happy. I felt like crying. Then later i took them to gym [and] i give them to my team. They were very happy. Everyone was fitting them. They told me they are proud of me. Even the school teachers told me that." 
Molefi Moletsane is the coach of the AFL team in Itsoseng, the town adjacent to Bodibe, also stated that "I am happy to be coaching that team and we are very thankful for everything that you are doing for the Bodibe guys."
Baulkham Hills Hawks have taken the "Brother Club" theory of assisting other clubs to a new height. It is remarkable that their generosity now extends to clubs in Africa, North America and Oceania. They are a beacon for others to follow to do whatever they can to share resources or simply assist and support teams across the world to help develop our great game further as a by-product of reaching out to others in need across the world.