Tim Harcourt's new book Trading Places out today
Wednesday, October 01 2014 @ 10:40 am ACST
Contributed by: Troy Thompson
Views: 2,592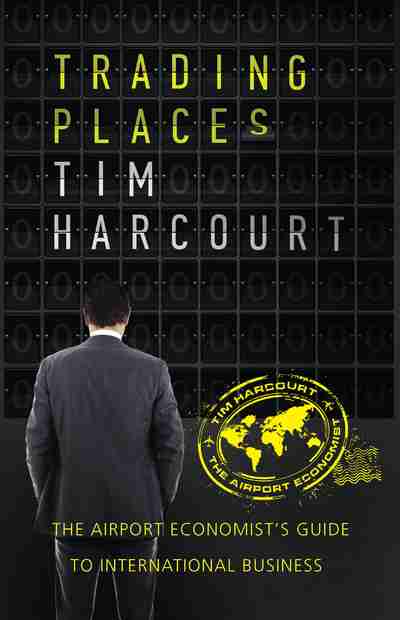 Can Aussie Bum crack the Spanish market? For the answer to this question and all your queries about doing business in 33 countries check Tim Harcourt's new book Trading Places – the airport economist's guide to international business at the following link - https://www.newsouthbooks.com.au/books/trading-places/
Who is Tim Harcourt?
Tim Harcourt, The Airport Economist, is the J.W. Nevile Fellow in Economics at the Australian School of Business at the University of New South Wales (UNSW). Tim was also for over a decade the first chief economist of the Australian Trade Commission (Austrade).
Tim is currently the inaugural Adviser-Global Engagement to the Hon Jay Weatherill, MP, the Premier of South Australia a position he holds on a part-time basis.
Tim is also an Expert Panel Member, Minimum Wage Review, for the Fair Work Commission.
Tim teaches International Business at the Australian School of Business at UNSW, in the AGSM MBA programme in Asia and Latin America with a focus on China, India, ASEAN, Brazil, Chile, Colombia and other emerging markets. Tim is a Visiting Professor at the Pontificia Universidad Catolica (PUC) in Chile.
Tim is an active commentator in the Australian and international media on economic and trade issues and appears regularly on TV and radio shows including on ABC
Tim explores the the connections and opportunities for Aussie rules internationally and international business to work together in the article linked here "And the big men fly in Dubai, Dalain and Delhi: The international dimensions of Aussie Rules Football."