Two Hanleys are better than one..? Brisbane Lions think so.
Friday, October 24 2014 @ 07:37 pm ACDT
Contributed by: Wesley Hull
Views: 3,381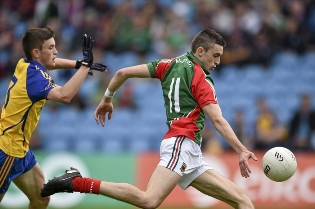 The Irish Independent newspaper reported last week that the deal to sign Pearce Hanley's brother, Cian, will still go ahead. The likelihood is that paperwork will be lodged before the end of this month after in-principal agreements had been put in place back in September.
According to the newspaper, "Mayo minor star Cian Hanley looks set to join his brother Pearce at the Brisbane Lions. The teenager is expected to join the Aussie Rules club as an international rookie despite suffering a serious knee ligament injury in Mayo's All-Ireland minor semi-final defeat to Kerry 11 days ago."
"Lion's Football Manager, Dean Warren, said the injury was a setback but did not alter Brisbane's plans to bring Cian to Australia on an International Rookie contract when the players return from their annual leave."
"It is really shattering for him, but we have made a commitment to him and we will stick by him,'' he said."
"It is an opportunity for us, he will be able to do a lot of skill acquisition training and work in the gym so we don't think we'll lose that much time because of the injury.''
His brother Pearce said: 'I may have him covered for pace, but endurance wise, he was light years in front of me. I'm thrilled I can be here to help him out but having family here, and another Irishman, will be great for me too. I have missed out on watching him play his football so far, so I am really looking forward to that also.'
The Brisbane Lions reported the proposed signing of the younger Hanley brother back in September on their website. Following is an extract from that article.
The Brisbane Lions are set to add another Irishman to their playing list, after committing to Cian Hanley, the younger brother of Pearce, as an International Rookie.
The 18-year-old, who has been a star for County Mayo captaining his side to the All-Ireland Minor semi-final last month, will relocate to Australia later this year.
Much like his brother Pearce, Hanley impressed the Lions with his elite agility and endurance.
Hanley caught the eye of the Lions early in his gaelic career, with Recruiting Manager, Steve Conole, taking a detour via Ireland earlier this year to meet with the family and deliver an Australian Rules football to the teenager.
Steve said Hanley had impressed the Club with both his talent and his attitude:
"Cian is a focused, diligent young man whose has impressed us all with his professional attitude and drive to improve.
"As Captain of his Mayo team, Cian has similarly impressed with his leadership and strong work ethic.
"His form for Mayo this season had been outstanding and no doubt he is now regarded as one of the brightest young talents in Ireland."
To read this story in full, click the following link to the Brisbane Lions website: http://www.lions.com.au/news/2014-09-05/oh-brother-another-hanley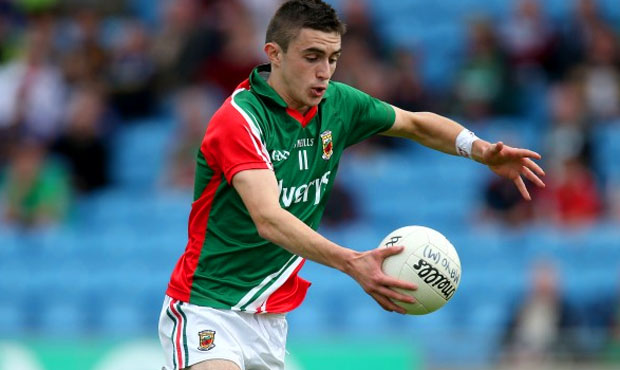 Left: Cian Hanley in action