Former Timor Leste Footy Founder Wins Seat Of Solomon At Federal Election
Monday, July 04 2016 @ 03:20 pm ACST
Contributed by: Wesley Hull
Views: 1,888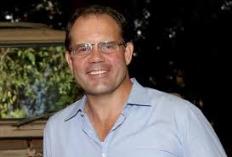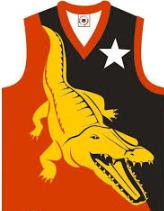 Australian Rules football has just received its first international football identity on his way to the House of Representatives after Saturday's Australian federal election. Luke Gosling, one of the key foundation members of the footy scene in Timor Leste (along with Justin Bayard), [stood] as the Labor Party candidate for the seat of Solomon.
"Gosling spent a number of years in East Timor with the Australian Defence Force peacekeeping and development mission, after the nation achieved independence in 2002. During his time in the country he was one of a group of Australians who helped introduce the sport of Australian rules. Members of the Asian footy scene may remember him through his involvement in the early years of the Timor-Leste Crocodiles national side." (World Footy News, 2013 –
Foundation member of AFL Timor-Leste running for Australian parliament
)
The electoral division of Solomon encompasses the metropolitan areas of Darwin and surrounds. Luke and his family are Darwin residents.
Gosling has made history in the seat of Solomon, being only the second Labour candidate to win the seat after Damien Hale in 2007. He has ousted CLP (Country Liberal Party) candidate Natasha Griggs who has held the seat since 2010. Gosling now has a great opportunity to seek positive change in his electorate and beyond.
Hopefully, Luke might be able to re-establish some links to footy in Timor Leste and trigger a change in footy direction for those seeking to rebuild the game. You can see his previous comments on the state of the game in Timor Leste at:
Timor Leste footy may rise again – All it needs is…YOU!
.
World Footy News would like to congratulate Luke on his victory and wish him all the best in his personal and political career.