"The Greatest Innovation To The Game Since They Changed The Shape Of The Ball."
Thursday, February 02 2017 @ 11:54 am ACDT
Contributed by: Wesley Hull
Views: 1,897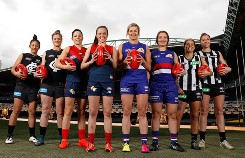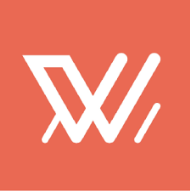 That isn't my line. I heard someone say it recently, and they possibly nabbed it from somewhere else. But the advent of women's football – Australian Rules football – is very well summed up by that line. It isn't really an exaggeration either.
Numbers on backs, centre squares, interchange players, countless umpires on the field: all have played a part in refining the game along the way. But women's football has seen the game grow in a way that is extraordinary, and we are just seeing the tip of the iceberg. The game has moved along at an impressive rate since the 1850's when it was first hatched as an alternative for cricket training. But in more than 150 since nothing has shown the next 150 years like the women's game.
I can start supporting this argument at a very local level here in Cairns. When I started coaching in schools in 2001 we had one girl who was such a terrific athlete that she could do anything. Young Pam dominated the ruck but was the lone girl on the fields that day. The comment at the time was that she was freakish, but also an anomaly. It was predicted that she would return to netball. Maybe she did, for I have never seen her since – but the memory of that day stuck.
Fast forward to 2009 and our school entered their first girls team in a local Cairns' schools competition. We were runners up, but on the day some tremendous talent was on show – some of which are playing at senior women's level in Cairns now. Each year our own club in far-flung Far North Queensland has more and more girls signing up. This year I will coach a brand new Under 14 girls team – grown almost exclusively from the local schools competition.
The AFL's own data from the
http://www.afl.com.au
website on the growth in women's footy (based on the figures available for 2016 across Australia) reveals some interesting data. Women and girls now make up 27% (more than a quarter) of all national player registrations. Last year there were a total of 983 girl's or women's teams, and had grown by a staggering 354 teams from 2015. Whilst some may be sceptical of the AFL's own data, it does reflect what has been seen across the world in many ways.
Those on the ground, as opposed to offices, have their own unique insights into that growth and whilst the game has grown in Australia for women's footy, the same is true overseas.
Ian Mitchell, Assistant Coach of the GB Swans women's representative team, and current president of the Wolverhampton Wolverines has a first-hand insight. "The women's game is going from strength to strength in the UK with a real talented and dedicated bunch of girls who are not only interested in the immediate but are so keen to develop and grow the game for the future."
"Working closely with the GB Swans for the last 12 months has been fantastic for me - superb group of girls from the length and breadth of the UK who are so driven and focused. For juniors I have found footy to be a great 'leveller' - that is to say with it being such a new sport it levels the playing field for all kids; male, female, sporty or otherwise. The main focus for me with any juniors, not least girls is fun. Let them enjoy it and the rest will follow."
Eoin O Súilleabháin is the ARFLI University Development Officer, UCC Bombers Coach, and Leeside Lions president. His perspective on the development of the women's game in Ireland is interesting. "There is a significant interest in women's AFL in Ireland, in particular within universities. For example, we had 50 girls sign-up with interest for the newly formed Ladies Team in UCC, and I know Maynooth had similar interest. We've had 15-20 girls out training, and I hear Maynooth have a little less. The interest is there, just the follow through [has to keep growing]. But it is our first year, so early days."
"I have introduced AFL in the older classes in my school (9-12 year olds), and both genders play together. I do a 6 week programme, focusing on the skills of the game each week."
"The girls are aware of AFL, and now realise there is a women's league, but they are already involved in GAA, soccer, basketball, gymnastics & athletics. Our schools are saturated with sports in Ireland, and getting a foothold for AFL is difficult as our organisation isn't recognised by the Irish Sports Council yet." Eoin knows there is more work to be done, but the barriers are coming down and the game is certainly growing amongst Irish women."
Mike McFarlane is the president and head coach of the North Delta Junior Australian Football League, based in Vancouver, Canada. Mike has also see uptake of the game on a huge scale amongst women and girls – a world away from the scene in Europe.
"The growth of women's footy at junior level for the NDJAFL has been phenomenal. As a percentage of registered players, the girls are 55% of U12/14/18. They are 80% of our junior coaches and are involved as umpires as well."
"As our older ones progress they are becoming involved in our committee as well. In the 15 years we have been in existence and had two girls we have seen those numbers grow greatly compared to boys. We have found that girls were looking for a more physical opportunity sports wise and this game has caught there eye."
"The boys are pressured to specialize in one sport, which I greatly disagree with and it is not so much that way with girls and this has added to their numbers increasing. As our girls progress through our league we had to create avenues for them to continue and because of this we created senior teams and this is now spreading across the city as the girls move from our area. We saw a new senior tea, The Vixens, begin last year and I expect that to continue.
"If marketed properly overseas I feel the new women's league can only add to the growth that we are seeing. I would love to see the women's teams offer an apprenticeship/scholarship to an international player to help encourage their development. There is one Canadian on Collingwood's list and I know more are coming. I have one junior here that, given that environment, would be listed by a club there."
Finally, the AFL has responded to the work and successes of those who have already grown the game of Australian Rules football over the years at grassroots level. Tomorrow night, when the new AFL Women's competition gets under way as rivals Carlton and Collingwood do battle, it will be a massive leap forward for women's football at all levels – and a great vindication of the foresight of so many people.
It really will be the greatest innovation to our great game since they changed the shape of the ball – we are now changing the shape of the future.