AFL Asia Strengthened with New Committee
Thursday, February 16 2017 @ 09:50 am ACDT
Contributed by: Cam Homes
Views: 2,382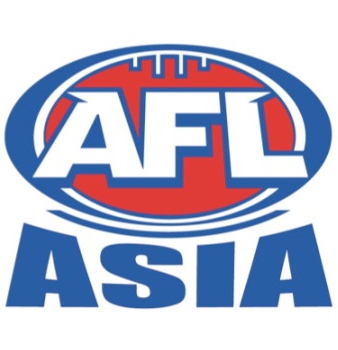 In its fourth year of operations, AFL Asia has further strengthened its ability to achieve its mandate of "growing footy in Asia" with the confirmation of its strongest committee to date, following a solid turnout at the recent Annual General Meeting.
After a two-year term as AFL Asia Vice President, former Vietnam Swan and China Red/Beijing Bomber Grant Keys will become AFL Asia's third President, following Darren Whitfield's decision to step back in 2017 due to work and family commitments.
Darren's advocacy of local player development has left a massive mark on footy in Asia. His leadership has ensured the record number of locals now playing the game across the region is being fully supported by Asian footy's governing body through new initiatives such as the All Asia Championship and local player quotas-to be introduced at this year's Asian Championships.
While taking a step back, Darren will continue in the role of Vice President with a focus on the upcoming Shanghai Cup and sponsorships.
2017 AFL Asia Committee
President: Grant Keys (Vietnam)
Vice President: Darren Whitfield (Hong Kong)
Treasurer: Cameron Fidler (Singapore)
Communications/IT: Peter Hammon (Philippines)
Coaching/Umpiring Development: Mathew Gale (Japan)
Operations Manager (Sherrins): Iain Shearer (Indonesia)
Local Player Development: Paul Hurford (Cambodia)
Auskick: Jeff Gardiner: (Indonesia)
Local Development Subcommittee: Paul Hurford, Andrew White (Chengdu), Grant Keys, Jeff Gardiner.
Asian Champs Subcommittee: Paul Hammon, Paul Halliday (Jakarta), Grant Keys, Cam Fidler, Justin Barbaro (Hong Kong).
Shanghai Cup Subcommittee: Grant Keys, Darren Whitfield, Mathew Gale, David Trehewey (Shanghai), Cam Fidler, with regular liaison and input from AFL, PAFC, AusCham Shanghai and HK Auskick.
Having stepped down as Vietnam Swans President after two years at the helm, Keys will maintain a strong focus on local player development, supported by new committee member and Cambodia Eagles President, Paul Hurford, who will take on the role of Local Development Coordinator and chair the Local Player Development Subcommittee.
"We cannot thank Darren enough for the substantial contributions he has made leading our organisation over the past two years. He has left Asia's governing body for Aussie Rules footy in great shape and I look forward to continue to work with him, the other committee Members and all the footy clubs of Asia over the coming year." Keys said.

Source AFL Asia.
For the full story go to www.afl-asia.com