48.17 (305) to 2.3 (15) – Ouch!
Monday, July 31 2017 @ 08:26 pm ACST
Contributed by: Wesley Hull
Views: 4,475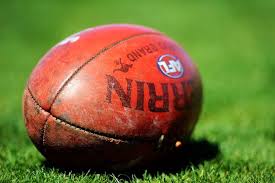 Firstly, let me preface this article by clarifying two things – I was on the losing end of that scoreline, and this was only my second game for this club so I haven't endured the season this particular club has. Having said that, very few articles about footy dare to look at the positives that might be found in a 290-point loss. Here goes!
In helping out another local team earlier this season, and playing my first ever senior game in the process, I was a part of a similar hiding. Without bothering to research the web for the actual scores, I can say with some surety that the opposition that day kicked about 35 goals. Our tally was far easier to deal with – we got one. It marked the first time in my predominantly junior and reserve grade career that I had experienced such a loss. It was an eye-opener, but for vastly different reasons that many might think.
Last weekend the chance to play seniors again presented itself and the match unfolded more or less like this: Quarter time 10 goals to nil. Half time 25 goals to nil. Three-quarter time 35 goals to nil. Final siren – see story title. On paper looks quite bleak, but in reality I learned so much from the day.
I have reported on or researched many thrashings of this nature around the world. It is never pleasant, and can certainly be soul-destroying – especially for clubs on their knees to begin with. But even in the greatest defeat there is still something to hang a hat on. You just have to look closely. From my privileged, and unharmable (new word), position I can say I saw plenty that I liked.
I watched a team from close quarters dismantle an opposition with the relative ease. We have all heard the negative saying about a team making another look like witch's hats. In part that is true, but it totally misses the endeavour that is going on behind the scenes. My team mates never stopped running and trying. It was mostly a case of chasing, but from first siren to last that is what my team mates did. In my language it was inspirational – nothing to play for except pride yet that is exactly what they did. The jumper meant more that the scoreboard.
Some may see that as a negative – the scoreboard determines your performance – but when you see and feel heart and pride from just feet away in the heat of battle it changes your perspective. I felt awed by the brilliance of our opposition that day, but I was equally (possible more so) impressed by the incredibly valiant way my team faced the inevitable. First versus last approaching finals had thrashing written all over it, but that didn't matter. Footy and team mattered and that's how our boys played.
To learn first-hand how to lead, pass, tackle, run, kick, handpass, shepherd, bump, anticipate, support, talk and virtually every other skill of the game by watching a better side do it so well is potentially the best footy education you can get. It doesn't come cheap – 48 goals to two is a high price – but it was a clinic and I had front row tickets along with my team mates.
A coach might well be suffering severe hair loss, finger nail removal, laryngitis and a propensity for colourful language watching a game like this one. But this coach had my respect for a completely measured address at each break and afterwards, only prepared to focus on the positive things being done and using that as the template for more. It was a style of coaching that should be the blueprint, but often isn't. As a coach myself it was refreshing to see such an approach and I know that I learned an enormous amount about composure and how to deal with reality.
Probably the last of my enduring lessons from the game was how easy it can actually be to hold your head up. So often the phrase rings out on fields across the world "keep your heads up, boys". To a man the team kept their heads up for four quarters. They copped a thrashing in each quarter yet the heads didn't drop. They probably should have, but these boys had a spirit that transcended score-lines. It is easier to keep a head up when it is proud – and these boys were proud of each other. They didn't drop their heads because to do so would erode the pride.
Where this club goes from here is an unknown. Thankfully, they appear to be on the way up – so they should with a team of players prepared to face defeat with such staunch resilience. But there is a spirit deeper than any scoreboard in this team and club and that should carry them a long, long way into the future. Should. Time will tell.
I can live happily with that experience. A scoreboard that read 305 to 15…OUCH!!! But it is just another experience in footy. I cannot say I want to have that experience again, but I know that I would be proud to stand beside these blokes again in adversity and learn more about the true spirit of footy that I might in ten wins…maybe more.
I knew real pride that day – pride in a team that I was a part of. Pride in a side of a footballer's character that is rarely written about.
Thanks, boys…it was an honour.