One Small Tweak For The AFL, One Giant Leap For International Players
Wednesday, November 22 2017 @ 06:20 pm ACDT
Contributed by: Wesley Hull
Views: 2,362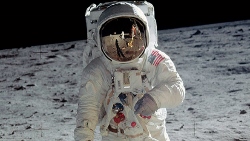 As draft time approaches the thoughts turn to which players clubs will pursue. In an increasingly competitive drafting world, teams are less cavalier about taking risks on project players that might just clog up lists. Many clubs have signed international players to their lists – but not all.
North Melbourne is one club - Melbourne is another. There are others. This is not finger waving at all. There are perfectly valid reasons why clubs have not pursued this line of recruiting at this time and have steered in a different direction.
But history tells us that there are gems. Jim Stynes (Melbourne) won a Brownlow Medal. Tadgh Kennelly and Mike Pyke (both Sydney Swans) won premierships. Zac Tuohy (Geelong) and Pearce Hanley (Gold Coast) are fast approaching 150 AFL games. Conor McKenna (Essendon) was touted by talent guru, Kevin Sheehan, as potentially the best Irish player of all.
The talent is there, but a question could be raised investigating whether there are more players out there.
To get the best performers in any field there has to be an element of "aspirational" about the process. The same would follow with footballers. The AFL, in one bold swoop, could potentially lift the aspirations of more international players with one small tweak to the drafting procedures. Rather than lumping international players with others from other backgrounds as "Category B" players, it might simply be possible to create a new category – "International Rookie".
Seems almost too simple. Some will argue that the option already exists. But what if each club had to keep one rookie spot for purely international players? Not former basketballers, soccer players, cricketers – just international players. Not born overseas, but playing in overseas competitions or Gaelic football.
The AFL's rulings on rookies state that "Irish players can be signed directly to a club's Rookie List under the International Player Rule and do not have to go through the draft. Previously, Irish players could not be listed as Category B rookies but took a spot on the main Rookie List."
"Clubs can now list one Irish player as a Category B rookie but for each additional Irish player rookie listed, that player will be deemed to be a Category A rookie and the club will forfeit its last selection in the Rookie Draft for each additional player listed."
This is close to the idea being suggested here, but with a difference - clubs still are not compelled to do so. Placing that one change into the rules creates more opportunity.
It would create 18 clubs, 18 list spaces. If, after a season, a player has excelled, promote them. If not, delist them. If still an each way bet, retain on list for next season. There would still be 18 players, 18 clubs. The question might be that there is even more talent out there. Great! If there is, get them into feeder competitions – VFL, SANFL, WAFL, NTFL.
With that kind of incentive, there is likely to be more emphasis on impressing at overseas combines to fight for those 18 list spaces. It would not be hard to imagine a player a few months back seeing that North Melbourne or Melbourne (or whatever club) having their international space unfilled and players overseas saying "I want THAT spot!" It is a different emphasis to wanting just a spot.
It would be a small change or tweak for the AFL to make, but a massive incentive to get the best of the best from overseas vying for available positions on AFL lists.
For those who inhabit the world of the International Cup, or better still, overseas competitions, there are plenty of talented players to be found. Some aspire to the highest levels and some have made it. But many do believe that the AFL is out of their reach because of the spasmodic approach currently seen where clubs might recruit an overseas player, but are not compelled to.
The sceptics might claim that there just isn't enough talent to warrant that kind of approach. Maybe so, but Hawthorn is happy with Heatherley and Glass, Carlton has just recruited McDaid to join Ciaran Byrne. Collingwood has retained Mason Cox. Geelong has Tuohy but also Mark O'Connor. The Sydney Swans long and successful history with internationals now sees Colin O'Riordan from Ireland. McKenna is at Essendon, St Kilda has Darragh Joyce and Ray Connellan from Ireland and recently delisted Jason Holmes who might yet get a rookie lifeline somewhere as an experienced ruckman.
Throw in Pearce Hanley and it makes a healthy dozen current players going on into 2018. It would be more if all clubs utilised the option to have one international each.
If the incentive to succeed is increased, the pathways expanded, the combines more important and the success rate in the AFL greater then players will strive harder again for those very concrete opportunities.
The space race as we know it would have been one hell of a lot different had Neil Armstrong replaced his famous words "one small step for man, one giant leap for mankind" with something a little less impressive like "Hey, Buzz, open up the door, will ya! It's boring and cold out here. Let's go home."
I wonder if they AFL will risk taking the more adventurous road.