Friday, August 04 2017 @ 02:15 pm ACST
Contributed by: Troy Thompson
Views: 4,432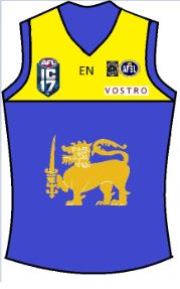 Sri Lanka is one of the newest footy nations on the world footy scene. There is no known history of the game being played in Sri Lanka on a regular or intermittent basis. Despite the fact that Sri Lanka is a top level competitor in modern day cricket, those cricket grounds in Sri Lanka have not had the sight of four white posts standing at either end. Now they not only have a footy team, but make their International Cup debut this Sunday.
The Country and Australian Football
The country is officially the Democratic Socialist Republic of Sri Lanka, historically called Ceylon, is an island country in South Asia. Sri Lanka has maritime borders with India to the northwest and the Maldives to the southwest.