Saturday, November 08 2014 @ 09:05 pm ACDT
Contributed by: Wesley Hull
Views: 2,759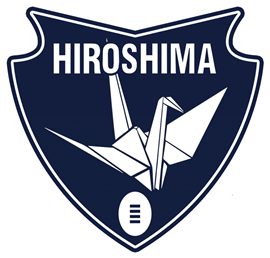 The Hiroshima Cranes, Japan's newest Australian Rules football team, has recently played in their first hitout against estbalished opposition. Jonathan Cooper, formerly from the Osaka Dingoes and now a key part of the new Cranes outfit, sent this story about the event. 
Australian Football in Japan has a very long history, but since 2004, Japanese Australian Football has been governed by the Japan Australian Football League. Teams from Osaka to Tokyo have participated in a national competition which has involved some very strenuous road trips. Despite being a small country in area, Japan is very long archipelago. Distances are vast, and domestic travel is very expensive. In 2014 with 7 teams in Tokyo, and very strong, established teams in Nagoya and Osaka, the JAFL made the decision to separate the league into an Eastern and a Western division.
Despite some initial hurdles and early challenges, the Western division of the Japanese Australian Football League has recently been going from strength to strength. With the support of the league and the international football community, a new team has been established in Hiroshima, and there are now three teams out west – The Hiroshima Cranes, Osaka Dingoes and Nagoya Redbacks. Several other teams are also a very real possibility in 2015.