Thursday, August 29 2019 @ 10:26 pm ACST
Contributed by: Wesley Hull
Views: 2,929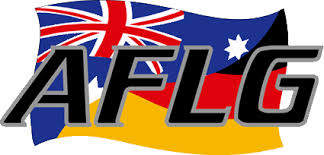 Last weekend saw the AFLG semi-finals played in Frankfurt, with both the Hamburg Dockers and Berlin Crocodiles going through to the Grand Final. For the Dockers, they get to retain their title won last year. The Crocs will go to their fourth successive premiership decider.
The Dockers have been the best performed team across the season and will go into the match as strong favourites. Recent form back in Round 9 saw the Dockers down the Crocs by 29 points at home.
Earlier in the season, in Round 7, it was again the Dockers too good for the Crocs to the tune of 45 points. Their Round 2 clash also went the Dockers way by 19 points. When combined with last year's victory for the Dockers over the Crocs, it is hard to see the Crocs finding whatever they need to reverse trend.