Sunday, May 17 2020 @ 06:42 pm ACST
Contributed by: Wesley Hull
Views: 3,078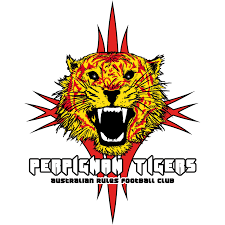 There is no roaring yet, but certainly a very low growl coming from the south of France. It is the growl of the Perpignan Tigers, a team which has found it difficult in recent years to keep their team on the playing fields of the CNFA, but a team that has also never stopped trying.
France, as a nation, is facing the unenviable task of being one of the nations hardest hit by the impact of COVID-19. Along with their neighbours, Spain and Italy, France has seen unprecedented pandemic cases and tragic loss of life. In this environment, football rightly remains a low priority.
However, pending France's ability to contain COVID-19 and the ability of the population to prevail and regroup, the 2020/21 CNFA season will likely go ahead as planned around October – still five months away. With that in mind, most clubs still have an eye on being prepared for what lies beyond the darkness of the coronavirus tragedy.