Sunday, February 23 2020 @ 08:52 pm ACDT
Contributed by: Wesley Hull
Views: 1,596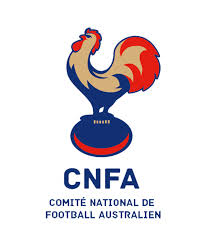 With two weekends of footy since the end of the winter break, the CNFA competition has seen three games completed, all of which have enhanced the finals hopes of the victors. The Bayonne Toreadors, Bordeaux Bombers and ALFA Lions each had important wins and are in box seats to book finals appearances.
The ALFA Lions hosted the Paris Cockerels in Lyon and grafted out a tough 27-point win. It was the Lions' first win for the season and keeps their hopes alive after two early losses. Conversely, the loss was harsh for the Cockerels. With just one win from four matches, they cannot drop a game from here if they want to defend their title.
The Bayonne Toreadors were merciless in their clash against the Stade Toulousain team, winning by an enormous 198 points at home. The win sees the Toreadors sitting atop the ladder with two wins from two games and a good chance to consolidate a finals berth. Stade Toulousain sit winless at the base of the table. They will struggle to repeat last year's efforts of reaching the grand-final.