Tuesday, February 25 2020 @ 08:52 am ACDT
Contributed by: Wesley Hull
Views: 1,429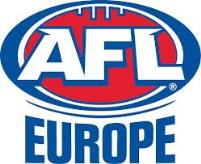 Not really a tourism slogan (though it COULD be), most of Europe will come to life over the next few weeks after a winter slumber for most leagues and teams. Whilst the French CNFA competition and the National Universities League have kept going over winter, more sleeping dragons are awakening.
Setting that tone, next weekend sees the inaugural Dragon Cup in Wales on February 29th. Hosted by the Cardiff Panthers, the tournament will also feature the West London Wildcats and other teams as the Panthers hope to build the cup into an annual event.
The same day, the North London Lions will play Cambridge University in a practice match. A week later the Lions will follow up with a clash against Birmingham University.