Sunday, December 01 2019 @ 09:05 pm ACDT
Contributed by: Wesley Hull
Views: 1,966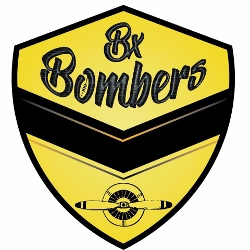 The Bordeaux Bombers have had a delayed start to the season – partly due to postponements, partly weather – and have had to wait until Round 3 to take the field and begin their 2019/20 campaign.
However, the wait was certainly worth it as the Bombers held on for a narrow two-point win against the in-form ALFA Lions in Lyon. In a game described by the Lions as "a game of huge intensity", which remained "intense to the end", the Bombers have made it one win from one game and a positive start to the season.
It was a surprise loss for the Lions – a home match and coming on the heels of a record victory the previous match. Certainly, it raises the question of consistency for the Lions and this will need to be addressed when teams return to the fields of battle after the winter break. The Lions have a huge percentage, but now sit with just one win from three matches and will need to come back hard after the break.