Wednesday, June 22 2005 @ 12:20 am ACST
Contributed by: Brett Northey
Views: 3,506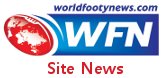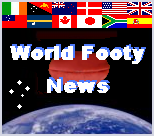 World Footy News exists to help promote international Australian Rules football, raising awareness of the game's growth. We hope to help show both Australians and the rest of the world the great potential for this sport. This job is made much easier with the support of as many leagues and clubs as possible. We hope by spreading news of the respective leagues, all the nations playing footy can benefit from new ideas and fresh challenges. We're also aware that mainstream media peruse our site, so this also raises awareness with people who can assist the cause.