Sunday, June 10 2018 @ 05:39 pm ACST
Contributed by: Wesley Hull
Views: 1,762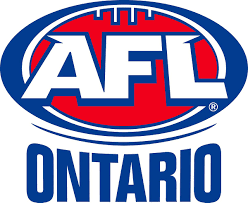 Katie Nicholson from the www.afl.com.au website reports on the development of the game of Aussie Rules football in Ontario, Canada. It is another example of how positive the growth of the game is across Canada, following on from our recent article looking at junior growth across the country in Vancouver (See North Delta Australian Football League Takes Unique Approach To Sport). 
ALTHOUGH it may never compete with national sports ice hockey and lacrosse, Australian Football is one of the fastest growing sports in Canada. And a dedicated Australian is helping drive the growth. 
With multiple leagues across the country's provinces, thousands of experienced and new players alike – including women – are becoming involved in the game.  
The AFL Ontario League has clubs based in and around Toronto, Hamilton and Ottawa. Founded in 1989, the league started with 10 men's clubs, and in 2010 introduced a women's competition. This year, division one of the men's competition has nine clubs, while the women's competition has expanded to five clubs with the addition of the Ottawa Swans.