Thursday, June 11 2020 @ 09:35 pm ACST
Contributed by: Wesley Hull
Views: 4,232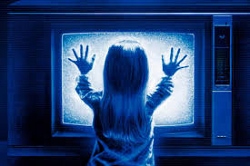 I doubt that there has ever been a Round 2 of a season that has carried such a weight of expectation, whether that be at the highest level of the AFL, or the suburban juniors anywhere around the world. Yet, Collingwood and Richmond have played in one of the most, dare I say, important matches in many, many years.
Pitting two great traditional clubs against each other certainly raised the excitement. The canned applause was for the most art innocuous, although at times the crowd appeared to be cheering the wrong thing. That's technology! The mere spectacle of a game – a live game - returning to the lounge-rooms across the world raised spirits.
However, more important that any of the above, arguably, is the fact that the 'Pies and Tige's are the catalyst for a new footy beginning. The fact that they both entered the field of battle tonight heralds what will come.