Saturday, October 16 2021 @ 06:30 am ACDT
Contributed by: Troy Thompson
Views: 26,399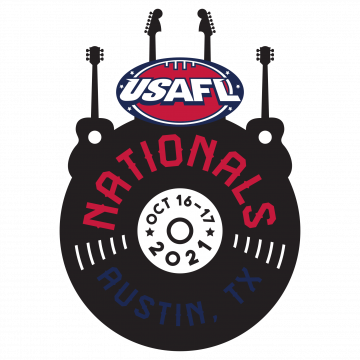 The USAFL National Championships tournament is back this weekend in Austin, Texas (October 15-17) at the Onion Creek Soccer Fields.after the 2020 nationals in California had to be cancelled due to Covid.
Almost all footy in 2020 and a good deal of 2021 could not take place across the US. But in recent months footy has resumed in most cities. But the shadow of Covid still hangs over the Nationals. Not all the usual teams have been an able to field a side this year in Austin. Medical facilities in Texas are still being overwhelmed by Covid cases and this has lead to the concern that the possibility of not being able to get medical treatment should players be seriously injured. All attendees must be vaccinated against COVID-19 or a negative PCR test.
Add to this the stance of the Texas state  bringing in deploarable new laws surrounding abortions and those involved with the abortions has seen a number of womens teams and others individuals in solidarity boycotting this year's event.
In total there will be 28 mens (4 divisions) and five women's teams competing, but this includes a number of teams combined from cities without the numbers to make a full squad on their own.