Tuesday, May 30 2017 @ 01:48 pm ACST
Contributed by: Troy Thompson
Views: 2,694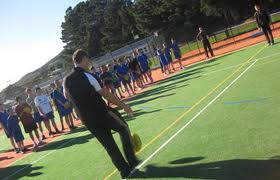 As revealed in January, Melbourne (and surrounding) schools have been in talks to host an International Cup match in August. This will happen in the second round of the tournament, known as the 'Schools Round' on August 9th.
Mount Clear College and St Patrick's College have been successful in their respective bids, which will see matches played in the city as part of the series during August.
AFL's head of community and international development Grant Williams said for the first time in 2017, the carnival will include a school round, where matches will be played at venues across Victoria.